"Orthopedic Surgeons, I have 400+ jobs ready for you to explore."
– Peter Le, Orthopedic Surgery Consultant
---
Are you an Orthopedic Surgeon looking for a job? Meet Peter Le, Orthopedic Surgery Consultant with Curare Physician Recruiting, online at PhysicianRecruiting.com. Peter specializes in all areas of Orthopedic interest, from general Ortho to every fellowship sub-specialty. Peter and Curare's team of 30+ Placement Specialists seek out new excellent opportunities daily in all of the best places to live and work.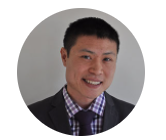 "My name is Peter Le. I want to let you know that I am here as a real-time, live resource for your career needs. Orthopedic Surgery recruitment is my specialty, and working with hospitals and private practices across the nation to seek out top talent in all areas of Orthopedic medicine is my goal.
We represent more than 420 Orthopedic Surgery jobs and discover more excellent opportunities every day. The physician job market is HOT across the nation right now. We have a wide variety of positions in General Orthopedics and every fellowship sub-specialty possible. There are even employers offering lucrative investment opportunities in Ambulatory Surgery Centers all across the country.
Together we will make your career transition as smooth as possible, while ensuring you reach the highest financial potential available in your geographic area of interest. By working with me, we will do your job search your way, and target all your personal and professional goals. Whether you are seeking a partnership track,  loan forgiveness, or have other custom needs, I'm at your service day and night. Let me know a little bit about your objectives, and, together, we will start your job search journey."
Curare has a bank of excellent Orthopedic Surgery job openings in every state and most metropolitan locations throughout the country, so you can work within your geographic preference.
Browse just a small sample of our newest Orthopedics opportunities:
Austin, Texas is seeking a Total-Joint Fellow for an established private practice.
Winston-Salem, North Carolina needs a Spine Surgeon for an employed opportunity.
Panama City, Florida has a General Orthopedics opening for hospital staff RIGHT on the beach!
Tucson, Arizona seeks a Joint and Hip Surgeon to join their hospital-employed group with great compensation.
Hartford, Connecticut is looking for a Joint and Hip Surgeon for a renowned hospital in a vibrant New England area.
If you are an employer looking to make a connection with a provider: we are in contact with 2,000 Orthopedic Surgeons across all sub-specialties that are eager to interview and get the hiring process started. Peter is ready to assist you in filling your open positions.
Call Peter Le any time at (888) 500-1314, or e-mail peterle@physicianrecruiting.com. Be on the look-out for new job listings daily at PhysicianRecruiting.com. If you are interested in Orthopedic Surgery job e-mail notifications, contact info@physicianrecruiting.com.